Statistics (Mindler, 2019) tell us that about 93% of Indian youth between 14 to 21 years of age, are aware of only 7 career path options. The need to be well informed and more aware of what's out there is clear more than ever.
Besides, we all know that we do our best for ourselves and the world when we find ourselves the career options that is a right fit. What's better that an exclusive program that get students to interact directly with people from a minimum 15 field every year? BMIS Career Quest is designed for this exact purpose – to ensure all our students know their options, have a specific time set aside to only evaluate who they are and what they want to pursue.
Quoting Ayn Rand, from the book 'Fountainhead',
"But you see… I have, let's say, sixty years to live. Most of that time will be spent working. I've chosen the work I want to do. If I find no joy in it, then I'm only condemning myself to sixty years of torture. And I can find the joy only if I do my work in the best way possible to me."
consectetur adipiscing elit. Ut elit tellus, luctus nec ullamcorper mattis, pulvinar dapibus leo.
Mr. Debadatta Bagha – An entrepreneur, motivator, social worker, Philatelist and senior R&D professional (4G/5G).
Founder & Trustee at High Inspiration Trust. entrepreneur at High Inspiration Life Science.
He is passionate philatelist( the study of postage stamps and postal history).works for needy people creating continuous awareness for social welfare.his Goal is to build motivation to make young stars self reliant with right attitude.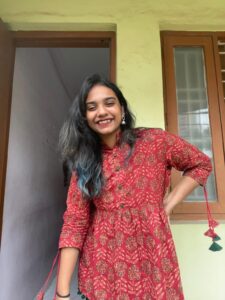 With over 3 years of experience in Copywriting and Social Media Management, she currently works as the Copy & Media Strategist @ MyCaptain, handling influencer collaborations, brand communication for top-of-the-funnel activities, and social media.
Previously worked at Ting, an Advertising Agency as a Copywriter and Social Media Executive while working on big brands like Zee Tamil, Sun NXT, Dr. Agarwals Eye Hospital, Butterfly Kitchen Appliances, etc.
Sruthi has been freelancing for over 2+ years and have worked with brands like Lotte Chocopie, Coffybite, etc.
Puns and word-play make my world go round!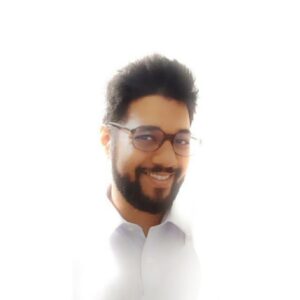 Chandrasekar is a Counselling Psychologist/Martial Artist.  He runs a private practice and is a Consulting Therapist at Direct India.
He holds a Masters in Counseling Psychology from MSSW and a decade of experience in Martial Arts. His aim is to create intersectional feminist spaces for individuals and groups to empower themselves, through therapy and/or training.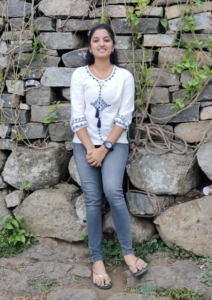 Lokadeepika is interested in sport and other curricular activities adding to academics.
She is an athlete, represented the school for clusters.Now pursuing her 1st year in bachelor of design in Ms University of Baroda to attain her passion.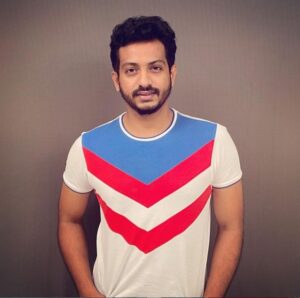 Deepak Paramesh worked on a few short films and has featured in two anthology films.
In 2018, he appeared in a leading role in Karthik Subbaraj's silent thriller Mercury. Following the successful collaboration, Karthik Subbaraj signed him on to star in Petta, followd by Jagame Thandiram and Mahaan.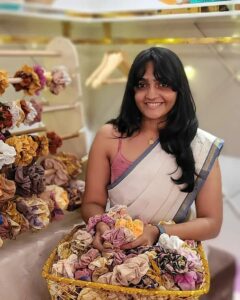 Miruthula is a fashion designer/entrepreneur, running a sustainable clothing startup called Sangiah. She did her schooling in ges and bachelor's in NIFT. She is working on ethical fashion and believes in activism and journey of the self.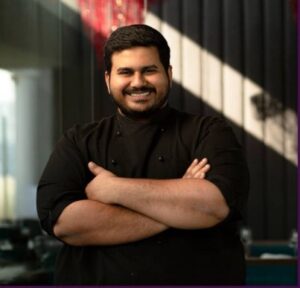 Vignesh is a one man army fighting to give south indian cusine a seat at the table.
Chef Vignesh Ramachandran, the 'wonder' chef possesses incredible amounts of talent and skills to transform an ordinary looking indian dish into a comtemporay work of art.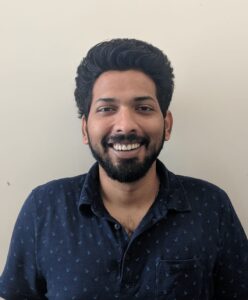 Harsha uses Artificial Intelligence to automatically mine deep data from sports videos in real time.He combines his love for sports and tech to create state of the art visual tracking systems for multiple sports. He is already working with some of the biggest name athletes and broadcasters.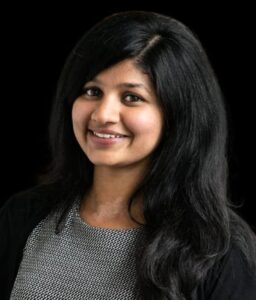 Harini is a second – generation entrepreneur with an engineering degree from Anna University and a business degree from Babson College, USA. Her focus has been on business development and strategy. She enjoys mentoring young people on family businesses, women thriving in male- dominated industries , leadership styles , etc.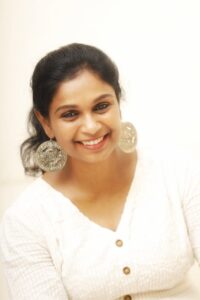 Kalyananthy Satchithanantham
Kalyananthy Satchithanantham, is a counselling Psychologist, dons various hats – as a NLP Master Practitioner, a social worker, competitive exam trainer, as well a higher secondary school teacher.
She is the Founder of Feel and Heal Counseling Services, Founder & Managing Trustee, Project Future India Trust and, Founder & Managing Partner at KK's Academy.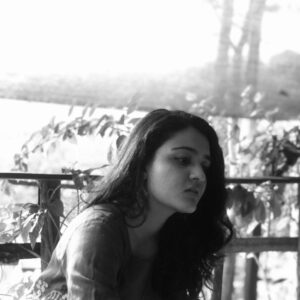 Sukanya has worked as a researcher with organizations such as the Museum of Art and Photography, Light Industry and the Union Docs Center for Documentary Art. She has worked on a number of book design projects, including magazines such as PIX and the photobook, Witness / Kashmir 1986–2016 / Nine photographers, featured on the New York Times' list of Best of photobooks of 2017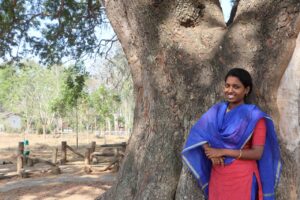 Ms. Krithikha Jagadeesan, is an Assistant Commissioner (State Tax) (Review and Appeal) at Govt of Tamil Nadu. This is one of the highest directly recruited posts in the State Service.
Her Primary work is field level implementation of State GST Act and Rules.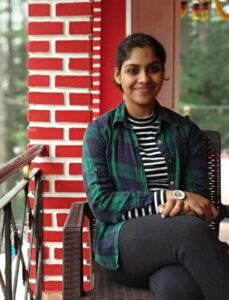 Haripriya is a 2nd year Masters student pursuing Environmental studies and resource management from TERI school of Advanced Studies, New Delhi. She has completed her B.Tech. in Food Technology from National Institute of Food Tech, Entrepreneurship & Mgt. (NIFTEM) and further worked in food industry for a couple of years before deciding to dive into understanding technical know-hows of environmental studies.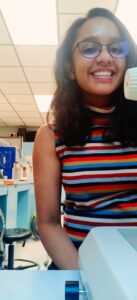 Athmaja is a PhD candidate in the Department of Ecology and Evolutionary biology at University of Toronto. As an evolutionary geneticist, she is trying to understand how Earth has such amazing biodiversity by understanding how new species were formed. She had worked with plants, plant viruses, cancer cells, butterflies and currently working with worms. Apart from research she is passionate about promoting diversity in STEM.
She spends her leisure time watching crime documentaries, movies and does some artwork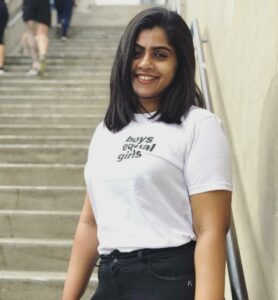 Bhairave Ayngaranesan is a student pursuing speech pathology from University of Sydney, Australia. She wishes to make the world a better place in little ways she can. A small introduction about things she does would include her service as a therapist for children with Speech and Hearing problems, her effort in single-handedly raising funds to build classroom for children who are unable to afford education and her love for animals.
Schooled in Good Earth School, Tambaram, she has completed Audiology and Speech Language Pathology in SRM University and the Preparatory Western vocals in KM Music Conservatory, (talk about multitasking)! She has also finished a course on Animal Assisted therapy from Harcum college.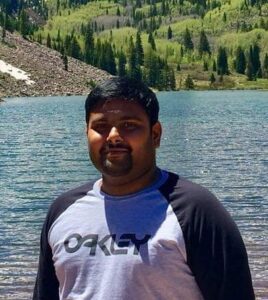 Mr. Santhosh has completed M.Sc in Computer Science, and specialized in Intelligent Systems (related to Machine Learning, Natural Language Processing). He currently works with Mach B Technologies in the United States. He is a versatile programmer able to adapt and perform in most of the high level languages. He has worked on trending big data technologies such as Hadoop, Neo4J, Pig, Hive and Storm. He is also interested in Distributed and Cloud computing.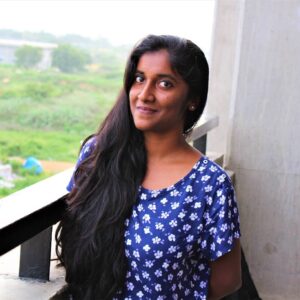 Mounika Pellur is pursuing her PhD in medical anthropology from IIT Mumbai
She enjoys exploring local food and cultures. She loves to capture the beauty of any historic or archeological site!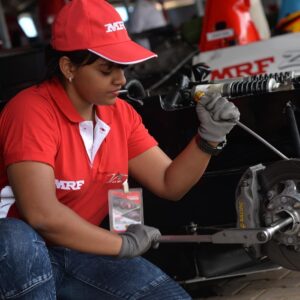 Ms. Jennifer Christa Paul is pursuing her MS in Technology – Motorsports Concentration, in Indiana University Purdue University, Indianapolis. While making connections and gaining experience at the motorsport capital of the world, she seeks to incorporate her learning into the Motor industry.
Driven by her passion for all things Motor Sport, she's pioneering engineering career paths for women in motorsport. Woman and motorsports is an avenue she advocates.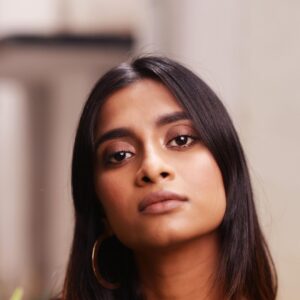 Anusha Swamy is a make-up artist, choreographer,dancer,model, a Youtuber,plant parent,surfer and a fitness enthusiast.she also conceptualized a entreprenuearial porgram for different abled persons called A+Max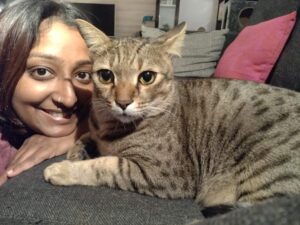 Ashwini Subramanian runs a home boarding facility for cats and helps socialise different cats.she also freelances as a cat behaviour consultant,rescues and fosters cats and kittens.
She is a parent to five tailed kids – a dog,3 cats and a super talkative parrot.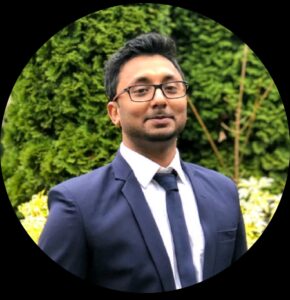 Mr. Sriram is an Information security consultant at The Bank of Ireland, currently living in Dublin. A certified ethical hacker, skilled in digital investigation and forensic computing. His interests also include gaming and Anime.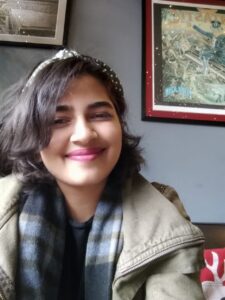 Ms.Ranjana is a knitwear designer and a theatre artist.
She pursued knitwear design in both Chennai NIFT and Scotland's Heriot-Watt University.
She is also a theatre artist and has been working with a regional theatre for nearly 10 years now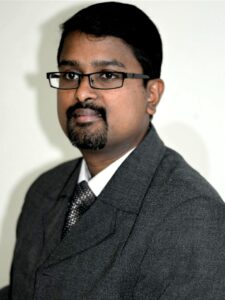 Dr. Sugandhan Selvendran, – currently HOD – Dermatology Department MIOT Hospital, Chennai.
Was Senior president – AIIMS, New Delhi, India – Department of Dermatology & Venereology.
Was Awarded Distinction in M.D. Practical Exams, November 2004,
First place in quiz competition at the 24th Annual Conference of IADVL, A.P. Chapter, November-2003, Khammam.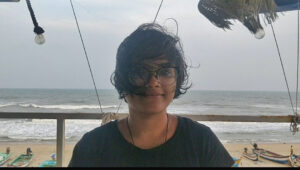 Niranjana is a doctor and a PG aspirant, preparing for the NEET-PG entrance exams. She is looking forward to delve into Psychiatry as a post-graduate programme, and firmly believes mind over matter and holistic healing approaches.
She enjoys reading books, abstract art, exploring alternate spiritual healing methods and tending to plants.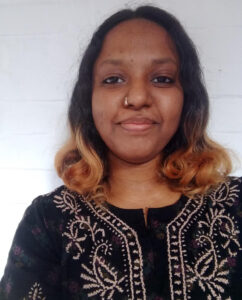 Amrutha Viswanath a Fourth – year student studying architecture. With so many contemporary issues cropping up globally, architecture and spatial planning have turned into tools for achieving social justice, she intends to study and practice at this very intersection. Architecture requires a tremendous amount of commitment but is equally exciting. She writes about architecture and urbanism. Apart from architecture, she loves learning new languages, writing and digital art.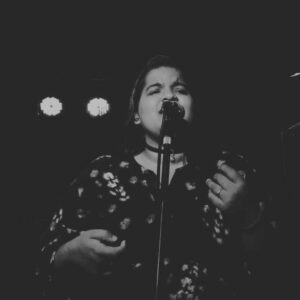 Advaitha rajagopalan is a singer, art director and a dubbing artist.She has been a recording and dubbing artist for past 5 years now.Working as an art director for 3 years.
As an artist, she believes her form of emotion and expression is through her art.
And that's her strength and way of life as well.