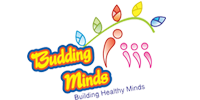 2005
Our first playschool at Radha Nagar, started at 2004 was our home turned into a lively school, donated by Dr. Mrs.Ramani, mother of Mrs.Sarasa Ashok, Principal and co-founder of BMIS. This school was intended in early childhood education for the children of age 2 to 4.The youngest children from 1.5 to 3.5 years learn and play in our Playschools in a wonderful home like environment at Chromepet.
2006
Towards excellence in the arena of child development, we stepped up to include the pre-primaries in our school.Eventually we bloomed as be pioneer in the early childhood education, which led us to open up a franchise at another location Bashyam Nagar, Chrompet.
2007
Started PP1 (Junior KG).
2012
Affiliated by Cambridge International Examinations IGCSE.
2015
Stepping into Secondary Classes – Grade 6 onwards.
2016
Budding Minds International School at our own campus, sprawling at Manimangalam.
2017
With all the positive intentions, child friendly environment and engaging methodologies, we evolved into Budding Minds International School.BMIS has grown steadily from 30 pupils in 2004 to 390 now. Our students learn on the beautiful, warm and caring community with an inspiring, rich learning environment that instils a 'Can do' attitude, that exemplifies the school ethos! Situated in Manimangalam (Near Tambaram) the outskirts of Chennai giving space for plenty of exploration learning. School grows every year with a new grade added. As a recognized CIE School, we fulfill the highest standards of instruction held by the Cambridge International.